ELSA Copenhagen's Summer Law School 2015
Media Law – Issue of the 21st Century
hej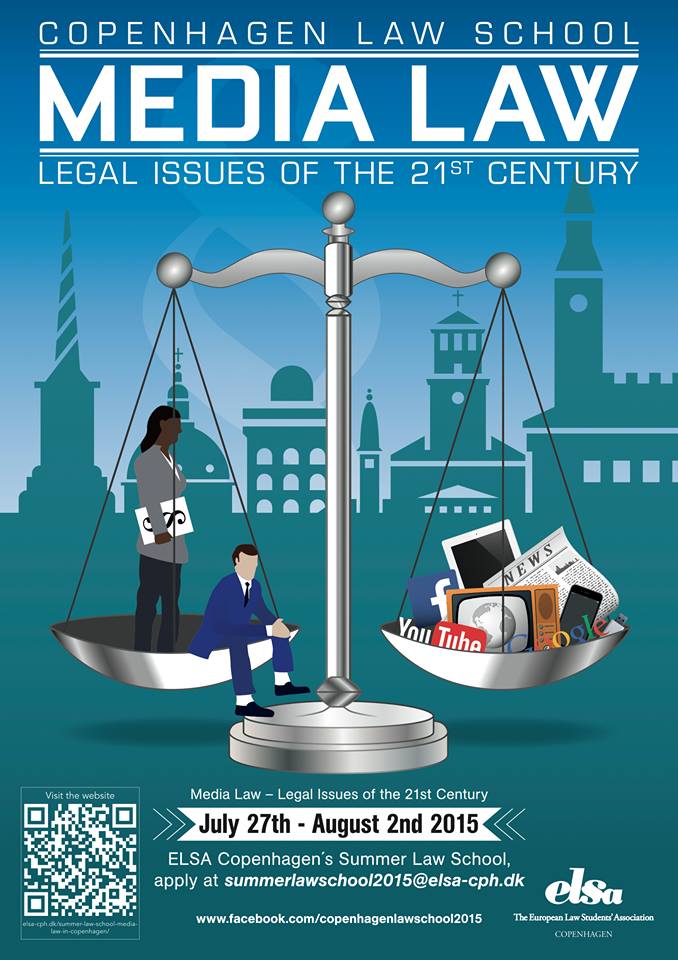 ELSA Copenhagen's Summer Law School 2015 concerned one of today's hottest legal topics "MEDIA LAW".
The participants got to enjoy Denmark's wonderful capital Copenhagen while learning about the right to privacy, intellectual property rights, freedom of speech, media's use of hidden cameras and much more.
The academic week included 20 hours of lectures, debates and workshops held in cooperation with lawyers, scholars, researchers and media companies. Moreover there was company visits to some of the major law firms in Denmark. The courses also contained relevant international cases, ethical issues and much more.