Copenhagen Summer Law School 2015
Media Law – Issue of the  21st Century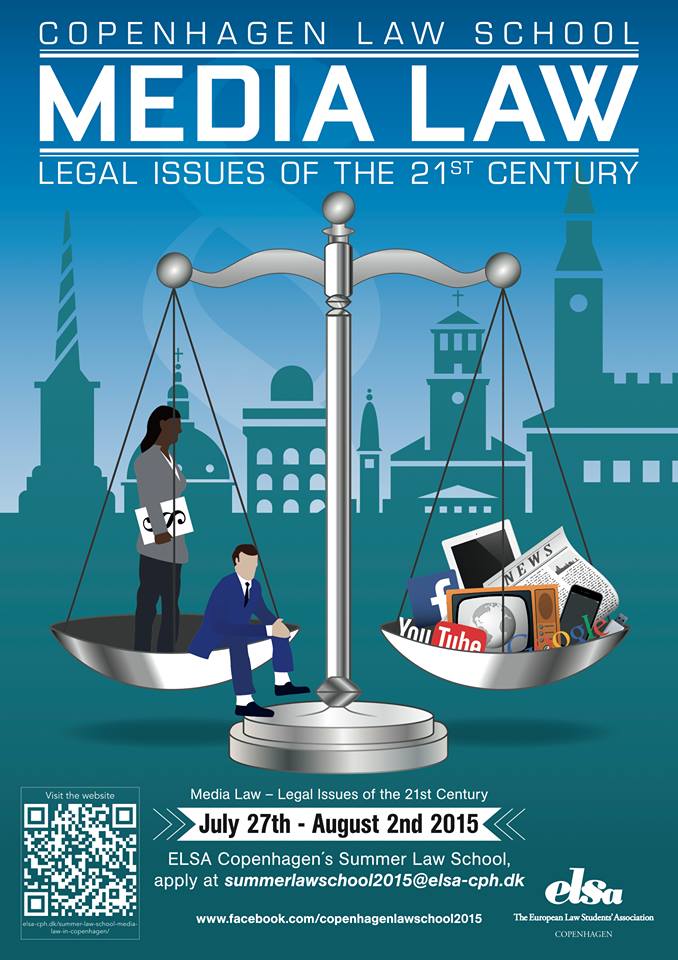 Period: July 27st – August 2nd
Application period: February 1st – May 10th
Approximately 50 participants
We are happy to present ELSA Copenhagen's Summer Law School 2015, concerning one of today's hottest legal topics "MEDIA LAW".
Visit Denmark's wonderful capital Copenhagen while learning about the right to privacy, intellectual property rights, freedom of speech, media's use of hidden cameras and much more.
The academic week will include 20 hours of lectures, debates and workshops held in cooperation with lawyers, scholars, researchers and media companies. Moreover there will be company visits to some of the major law firms in Denmark. The courses will concern relevant international cases, ethical issues and much more.
For ongoing information visit and like Summer Law Schools Facebook-page. Ask all thinkable questions there or submit them to summerlawschool2015@elsa-cph.dk.
We look forward to welcome you here in Copenhagen!
/ELSA Copenhagen